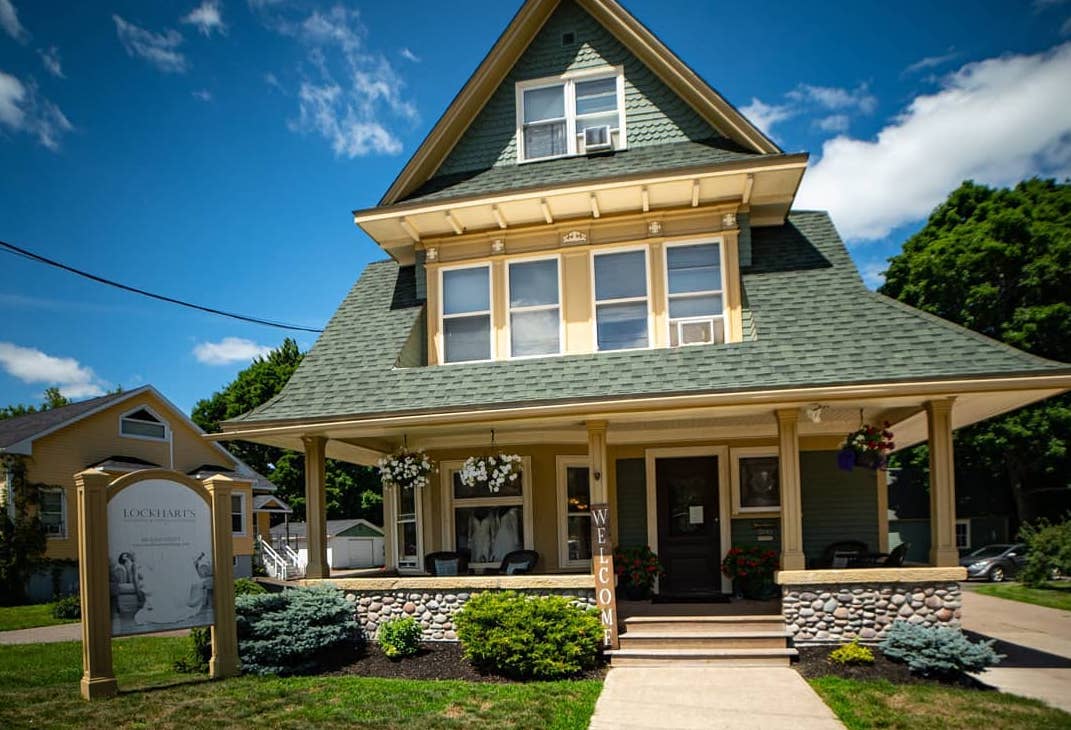 our story
Lockhart's Weddings is located in historic Broad Gables, a warm and nostalgic Victorian home in the heart of Sussex, New Brunswick. The owner brings her background in wedding planning and event management to your dress shopping experience. Lockhart's is well known for its legendary customer service and an incredible selection of bridal and prom gowns. Lockhart's has modern and classically-styled gowns to suit every bride.
We are committed to ensuring that every bride, of every body type, has that "wow" moment in the salon. Lockhart's has a wide variety of samples in a range of sizes.
The Lockhart's Weddings Experience
Our generously sized salons and dressing rooms ensure a relaxed and personalized experience. We have terry robes for you to slip on between gowns, soft slippers for your feet, and a comfy sofa for you to relax on. Do you like upbeat dance music, classic romantic ballads, or country classics? The choice is yours! Your bridal shopping experience is all about YOU! We also have a champagne toast for you and your guests when your dress finds you!!
We want your first steps down the aisle to start at Lockhart's Weddings! We can't wait to see you!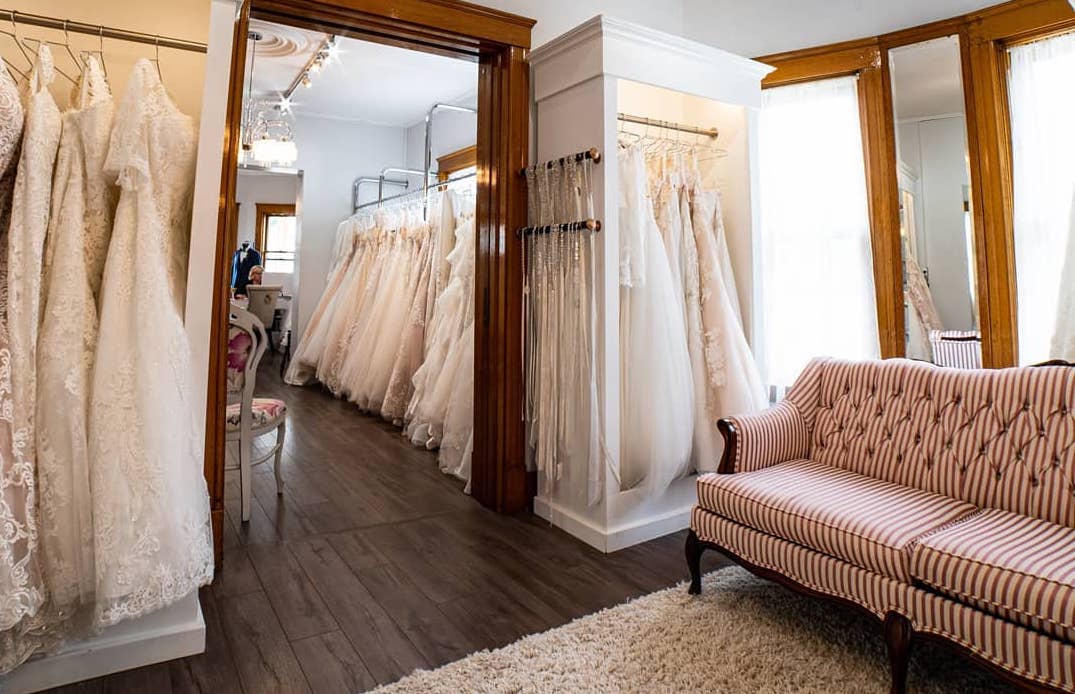 "We are committed to ensuring that every bride, of every body type, has that "WOW" moment in the salon."
Curated Styles
Attention to detail and superior service set Lockhart's Weddings above all others. Whether you are looking at a wedding, prom, or tuxedos, and men's formal wear, our stylists are qualified and passionate to make it happen for you!