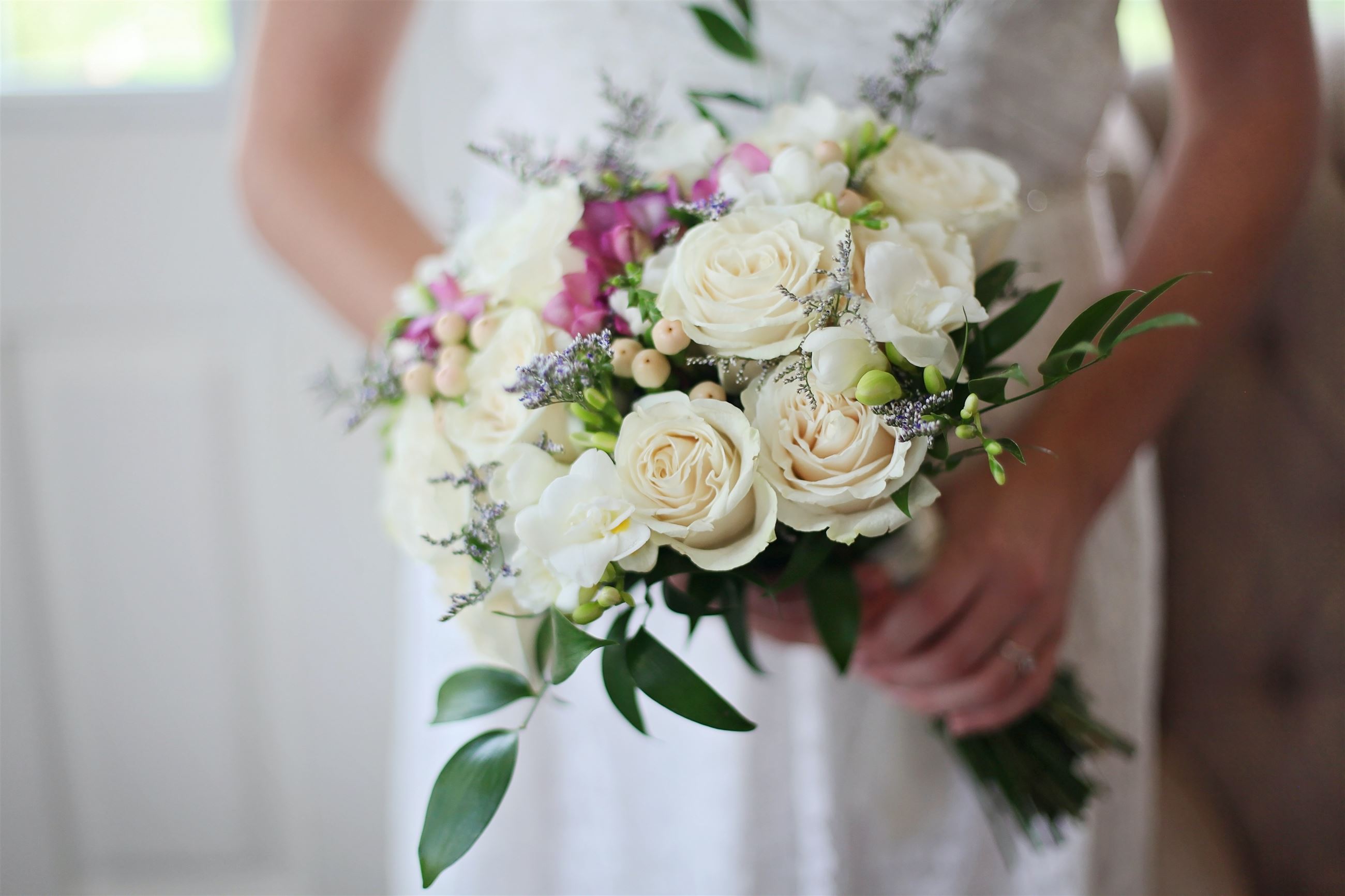 "Sherry was amazing! I went in with what I envisioned I wanted my wedding dress to look like, however she completely changed my mind. She was very open and knowledgeable on what styles looked best on which body types.
Thanks for taking me out of my boxed idea of what I thought I wanted.Trust her when she pulls dresses for you, you will be pleasantly surprised."
–Tara Leavitt
"The experience at Lockhart's was amazing! We all had so much fun, and the staff were so helpful in narrowing down the dresses! Thank you so much, I'm in LOVE with my dress!"
– Amanda Maye
"Wow. This was the bridal experience I was imagining in my head from the time I was little. Sherry was very friendly, funny and super kind. The space is beautiful, stylish and inviting.. Hands down the highest praise for her and her shop! I found THE dress and said YES!!! I was blown away and so grateful. Sherry pays attention to all details and adds a very special touch with her expertise. Her passion is evident and myself, my mother and my two MOH had a fantastic time and like I said it was everything I'd ever imagined for that day. Thank you! Thank you! THANK YOU!"
– Amanda Cudmore
"We had a wonderful visit at Lockhart's! Emily was so sweet and patient! I found the perfect dress and veil! They have a stunning selection! We also loved the champagne touch at the end! Highly recommend!"
– Melissa McLellan
"Wonderful service! Made me feel very comfortable and felt like my style was understood extremely quickly. I also appreciated being able to try on styles that maybe I'd not have been able to buy from the boutique. Makes me really like this store :)"
– Lucia Westin
"What a lovely experience! I have nothing else but kind words on finding my wedding dress for next September, it was everything and more. Highly recommend Lockharts!!"
– Harlee Wright
"My experience at Lockhart's was what every girl dreams of. I had all my loved ones come and witness the joy on my face as I picked the perfect dress for me. The journey to find "the dress" was so easy with the help of the girls working. I valued their choices and opinions when pulling dresses for me. After saying "yes" and celebrating with champagne, my bridesmaids then tried on dresses. It was like sister hood of the travelling pants, the dress look amazing on each one. I've never heard so many compliments on bridemaid dresses before at my wedding. The color was so beautiful on each girl. We also got out tuxes for all the groomsmen. A couple of the groomsmen needed different sizes once they came in, but their service was awesome and new sizes came in quickly. The men all looked so handsome. The colors matched perfectly with the bridesmaid dresses. Thank you to everyone at Lockhart's who made my wedding party look amazing"
– Jade Baxendale
"Lockhart's was the first place I've ever tried on wedding dresses, and because of Sherry and her awesome experience, it was the only place I had to go. I had a modest budget and didn't think I would find many options, but was surprised to find there was plenty of choices. I came in with an idea of the dress I wanted, and ended up leaving with something completely opposite of what I envisioned. Sherry knew me better than I knew myself and found my dream gown :) A fun, laid-back experience and able to accommodate a wide range of budgets. Would highly recommend."
– Allyson Finley
"Where to start!! I had such an amazing experience at Lockhart's! Sherry is amazing and really listens to what you want. She is respectful of your budget, but also provides you options without overstepping.

The shop itself is so sweet. Very clean and inviting! I loved the music and the personalities of everyone involved! I had a pretty big group with me (seven) and they were very accommodating. Everyone felt included and welcomed. My family and friends all left raving about the whole experience.

Thank you all for helping me find my dress and thank you for making this day a fairy tale for me and my group!"
– Caitlyn Norton